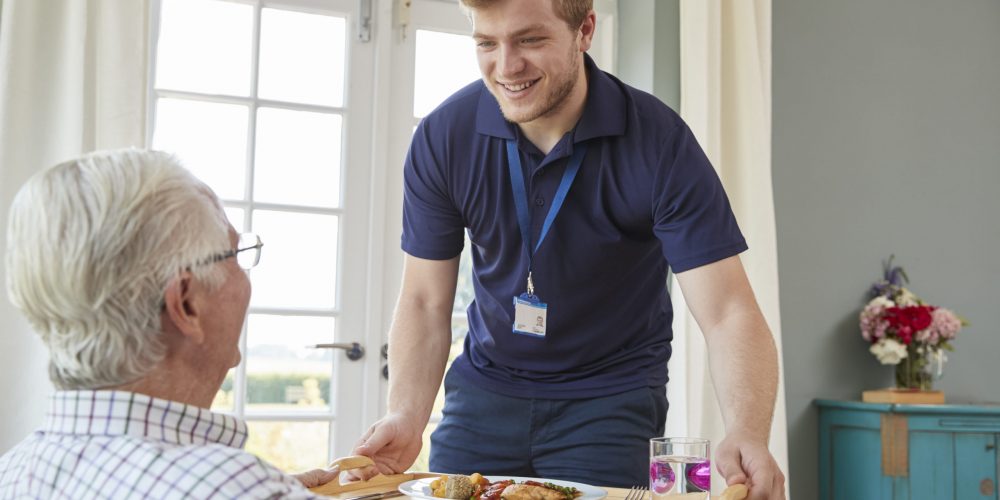 Our hourly care service's aim is to provide you with the extra care or help you need, so you may continue to lead the life you always have.
Our hourly care service offers the support you want, when you need it, so you can continue living from the comfort of your own home. With help from as little as half an hour a day, our hourly care service can make all the difference.
We're here when you need it most. From support with your medication to cooking your favourite meal, our professional care workers will empower you to live the life you want.
Calon Lan is one of North Wales' most reputable home care providers. We can offer specialist support for people living with dementia, as well as care in the home for those with Parkinson's, MS or facing challenges after a stroke, to name a few of the common medical conditions we are experienced with.
We know that asking for help can be difficult at times. We're here to talk you through your care options and the associated costs.
All our carefully recruited staff are criminal record checked with the Disclosure and Barring Service (DBS) for peace of mind.
Care & Support is the most popular of our services allowing you to select the time of day and length of visit to suit you.
The Benefits of an Hourly Care Service
Support with getting in and out of bed.
Support with dressing and undressing.
Support with eating and drinking and the preparation of fresh, nutritious food.
Support with personal hygiene including; washing, showering and bathing.
Help with using the toilet with dignity.
Supporting you with your medication.
Household tasks
Preparing fresh, nutritious meals and snacks.
Taking you shopping and other outings.
General housework including; vacuuming, laundry and ironing.
We also provide for
Direct payments and personal budget support.
Rehabilitation – occupational therapy, physiotherapy and speech therapy support.
Respite care | Sleep ins | Sitting calls.
Support with attending medical appointments.
Accessing the community e.g. visiting friends, places of interest, college etc.