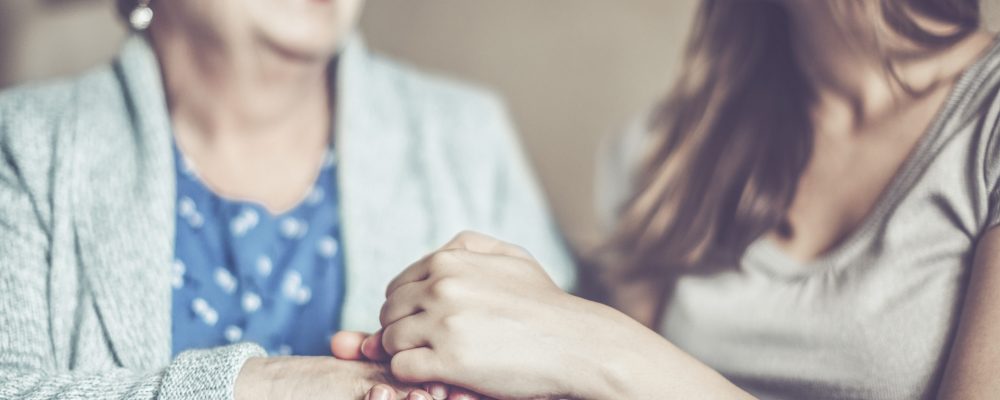 Families who choose live-in care from Calon Lan do so with the peace of mind that comes from knowing their Care Worker is always on hand; whatever the time of day.
A major benefit of our service is the constant care and companionship you receive at home from a Care Worker who is dedicated to your needs.
All of our Care Workers are overseen by a network of Registered Managers and Supervisors, which means you are never far away from the support you need. Your Care Worker's role can be as varied as you wish, embracing support with personal care and continence care, support with medication or helping with restricted mobility.
Maintaining your home is important too; your Care Worker can support with your housekeeping, cleaning, laundry and shopping, as well as trips out. We also understand the importance of nutrition; our Care Workers will cook to your tastes and advise you on how to achieve a well-balanced diet.
Often, of greatest importance, is the quality time they spend as a companion, chatting and simply keeping you company. What this then allows is time for you and your loved ones to be a family, spending quality time together.
Our service stands out from others in several ways
Smooth changeovers when your Care Worker takes a break
The day before your Care Worker is due to go on leave, another fully trained Calon Lan Care Worker will arrive at your home for a comprehensive, overnight change-over. We are committed to ensuring changeovers from one Care Worker to another cause little or no disruption to you and your family. There is no additional charge for this part of our service.
Guaranteed cover
If a Care Worker becomes sick or must return home for any reason, Calon Lan have the depth of resource to immediately supply a fully trained alternative Care Worker – we never leave you without care as we guarantee service. This length of stay and continuity coupled with the extensive changeover period truly set us apart.
Direct Employment
Calon Lan can make guarantees around continuity of care and consistency of service because we directly employ all of our Care Workers. What " direct employment" means is that the Care Workers are employees of Calon Lan.
With a network of regional managers, trainers and offices across England and Wales, we take responsibility for your Care Worker's ongoing supervision and management, as well as investing in training and continuous professional development.
Unlike an introductory agency, having a live-in Care Worker from Calon Lan, means that you don't have the responsibilities of organising your Care Worker's salary, insurance, expenses or annual leave – we look after this administrative burden this for you.
Considerations
The nature of live-in care means that your Care Worker will need to have their own room available. Similarly, given the level of attention our Care Workers provide it is important that we build in regular breaks for them. Sometimes we arrange for a relief Care Worker to cover these breaks if it's necessary.
The Process
Naturally, you and your family to will have plenty of questions that you want to ask. We offer an informal and free of charge meeting with an experienced Calon Lan assessor. They will arrange to meet with all involved ,including most importantly the person who requires care.
Often this means liaising with a hospital discharge team, a care home or an existing agency. If appropriate, from this meeting a support plan will be developed. This plan will be unique to your requirements and will provide important direction to the Care Worker on a daily basis.
Once everything is agreed, we will offer you a selection of Care Workers which we feel most accurately suit your requirements.
Case Study

Meet George

George* is a 73 year old gentleman who lives in North Wales and already received regular support from Calon Lan, mostly in the morning but also some evenings. His 40 year old daughter, Heather* spends most evenings with him when she isn't at work.

Diagnosed with Macular Degeneration and Parkinson's, George needs assistance most days which Heather provides, and has done so for some time.

Heather called us due to a secondment with work which meant she would be living and working abroad for up to a year.

George's care requirements

Heather contacted the manager at her local office to discuss her changing situation. Calon Lan soon established George's extra care needs which included assistance with personal care, meal preparation, assistance with medication and also domestic household duties.

A new care assessment was then carried out by the manager who visited George at his home with Heather present. The care plan was presented to George and Heather to read in their own time to ensure that they were happy with every aspect of the proposed care package which suggested that 'Live in care' would be the most beneficial and cost effective.

How we helped George

George was fully supported throughout the year with Heather popping over regularly to visit during this time. George got on extremely well with his Carer and enjoyed her company.

Heather was able to enjoy her secondment with peace of mind knowing that her father was in safe hands. Heather also felt reassured as she was able to call him day or night, Calon Lan even assisted George with making Skype calls so Heather could see how her Dad was getting on.

* Names have been changed for data protection reasons